Hello,
Here are my pictures from this very early morning (6.00 am to 7:00 am).
Freehand picture (1/13 s) with 100 mm of the Luxair B737 fleet.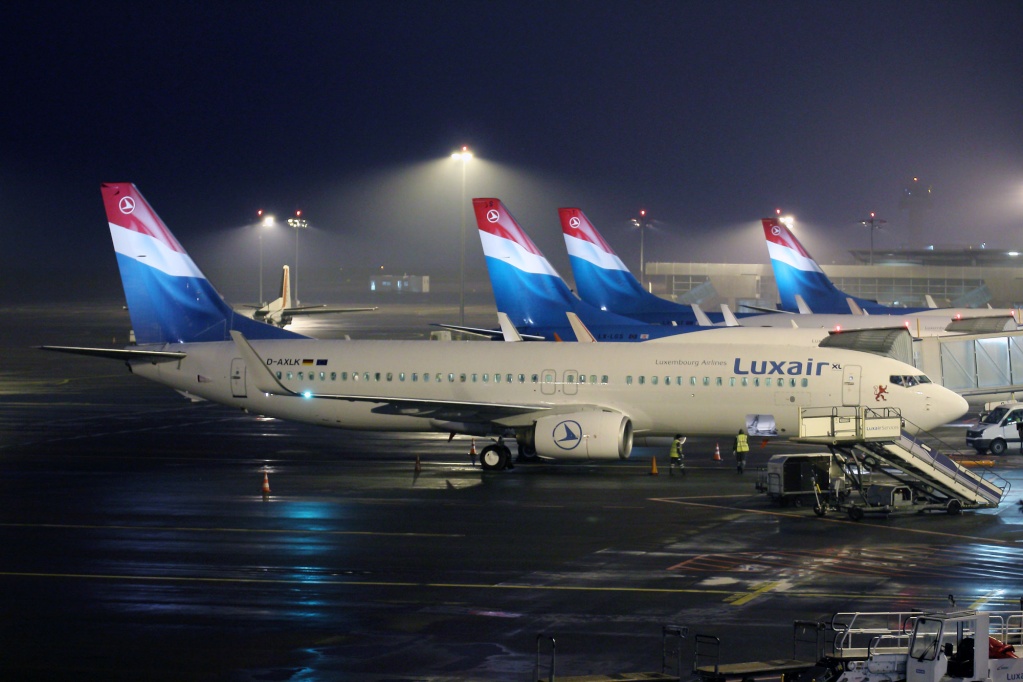 A few a days ago I wondered how to take pictures of condensation stripes. No I know. April weather and get up early.
Just after 6:00 am two Cargolux 748 were plowing through the low hanging clouds but for the first one it was definitely too dark to take pictures.
For the second one I hesitated between 800 and 1600 Iso. I decided for 1600 ISO in order to get a higher speed. But as you can see, an APS Sensor is clearly reaching its limits under those conditions. A full frame sensor or a lens with an 2,8 aperture would have be fine.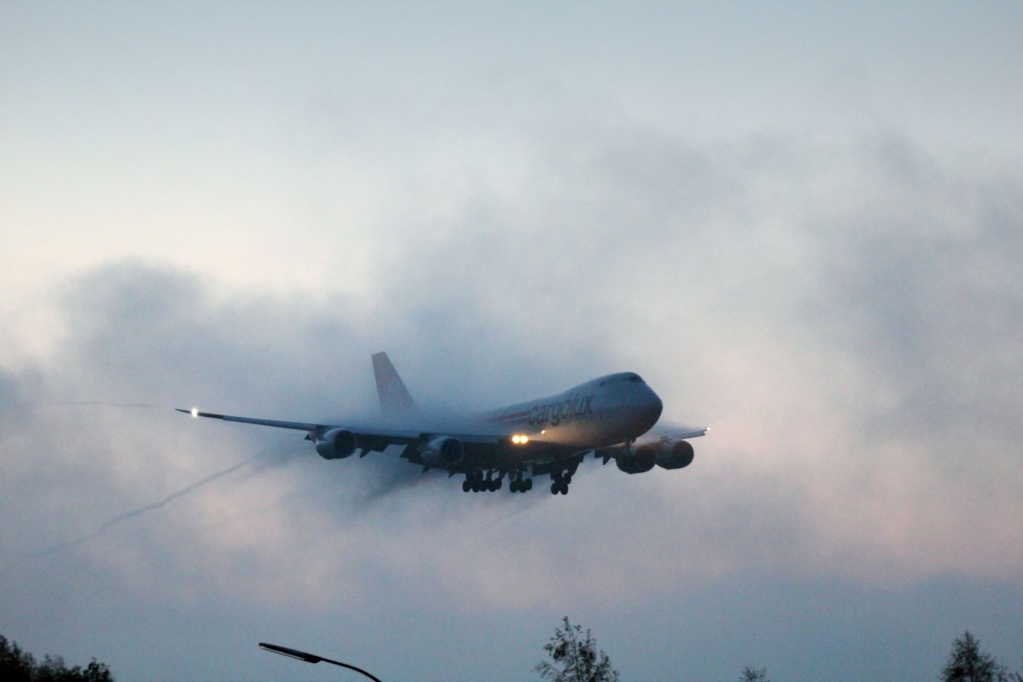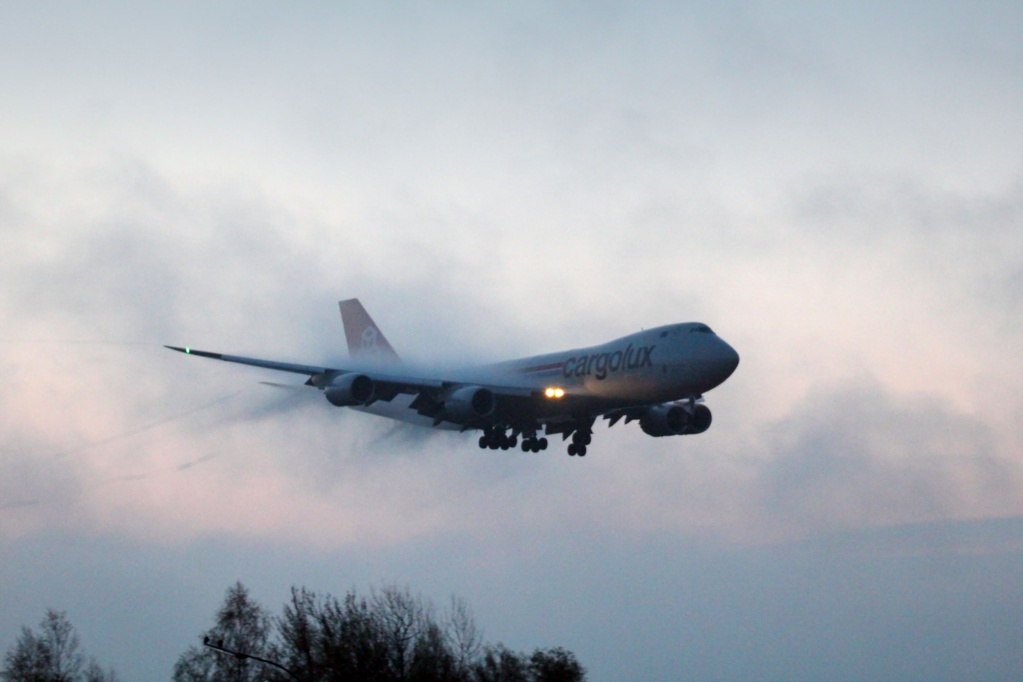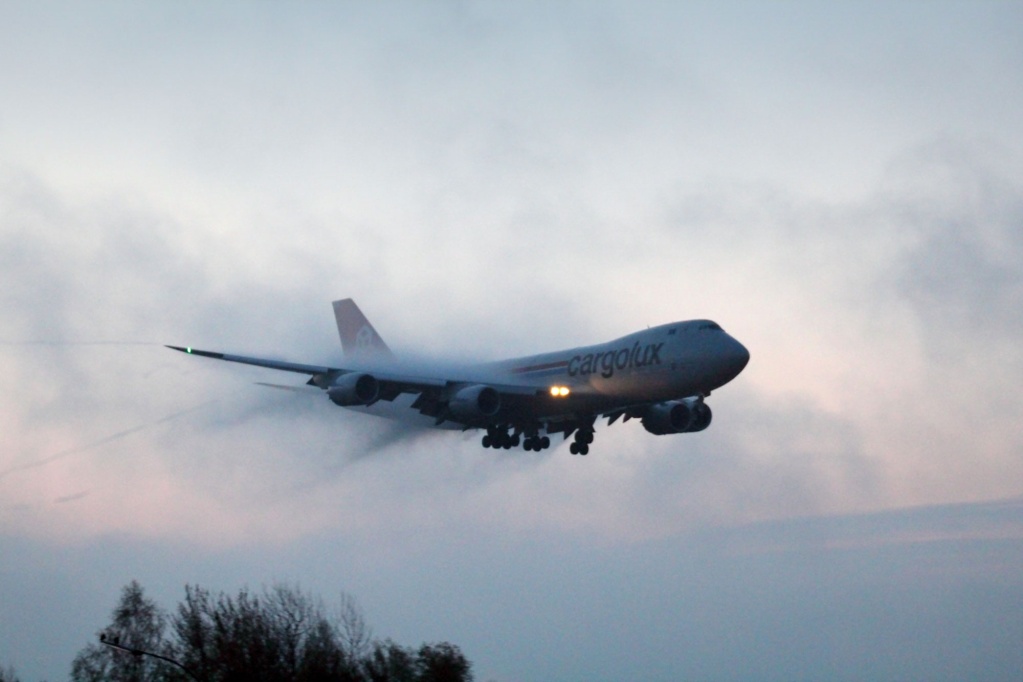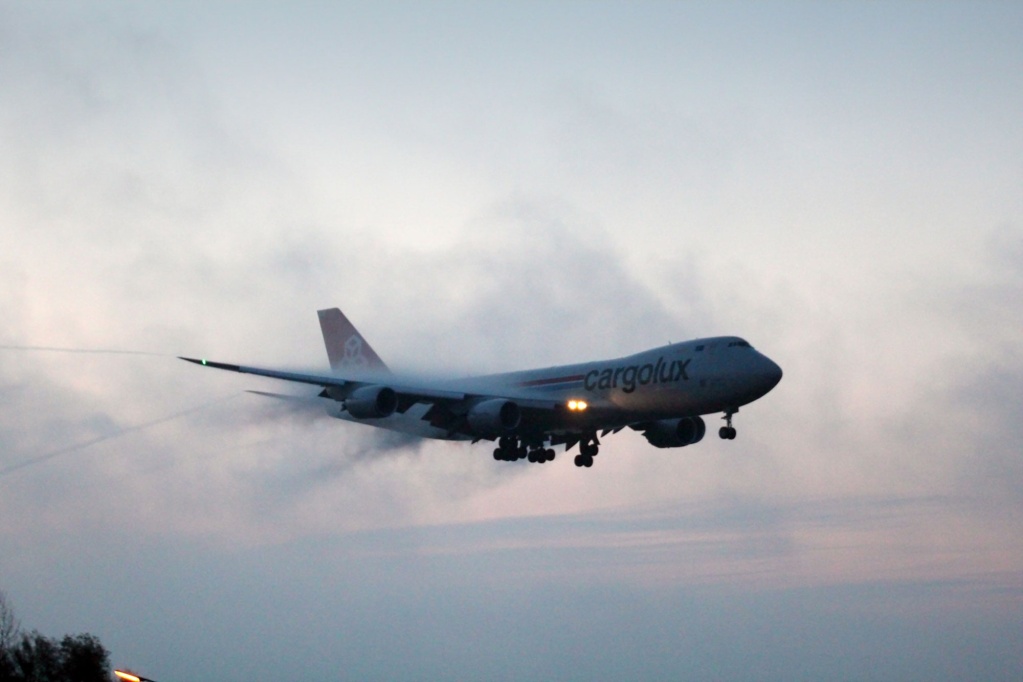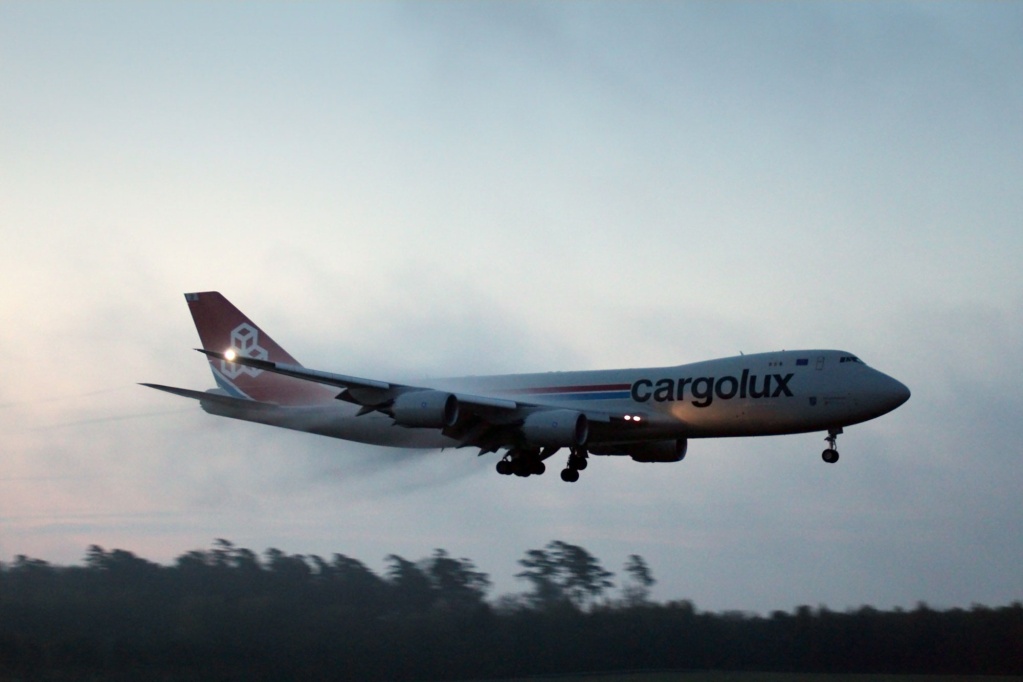 And then the sun immerged behind the clouds just for the take off of the Atlas Air B747.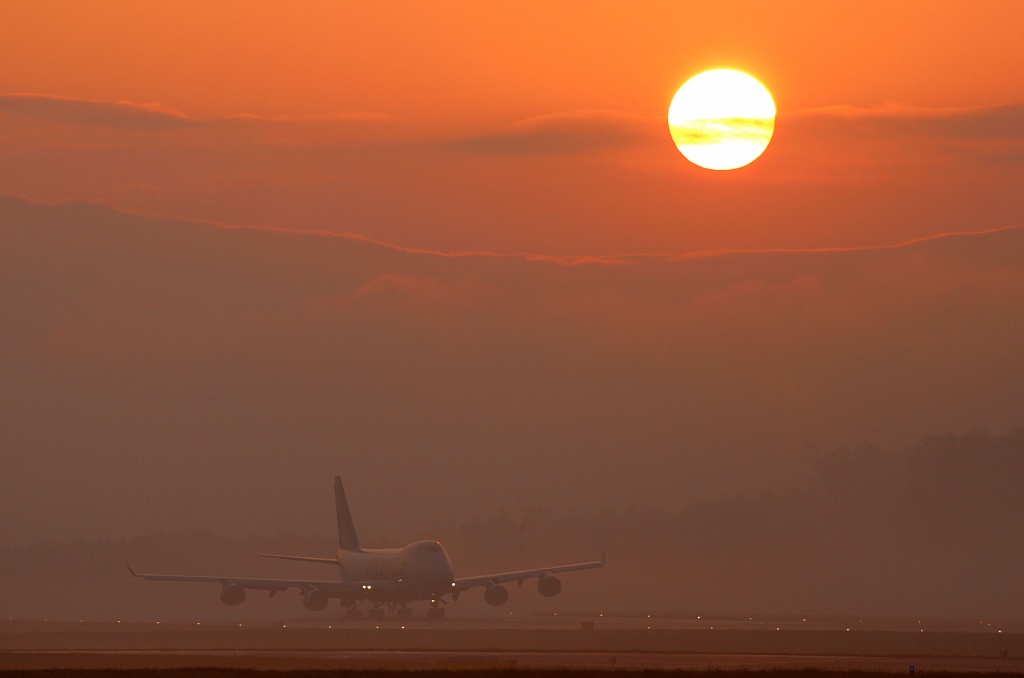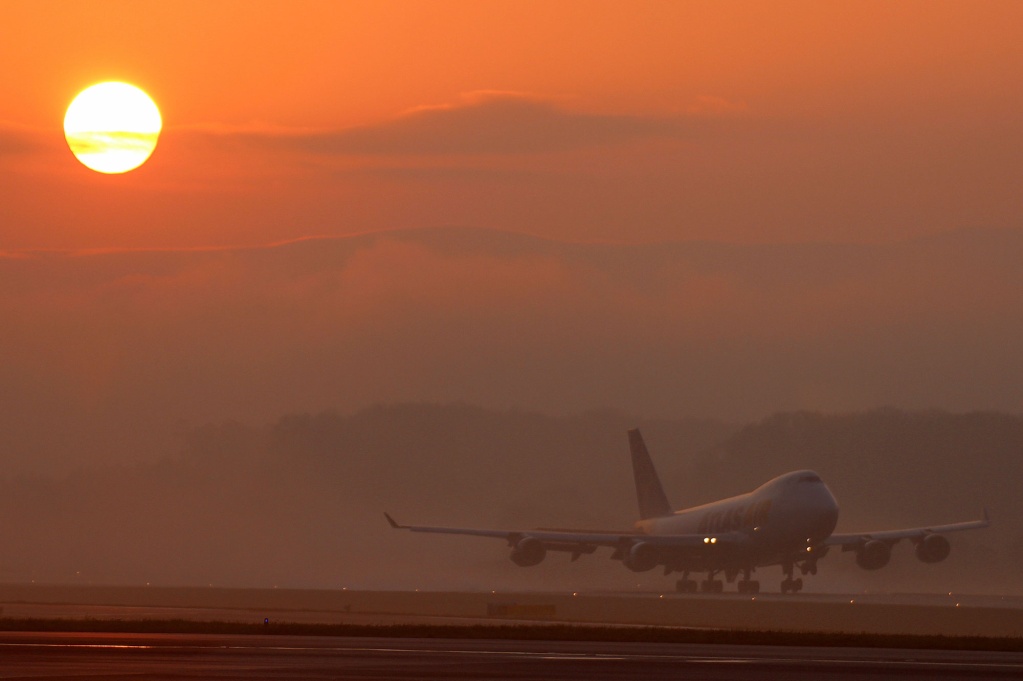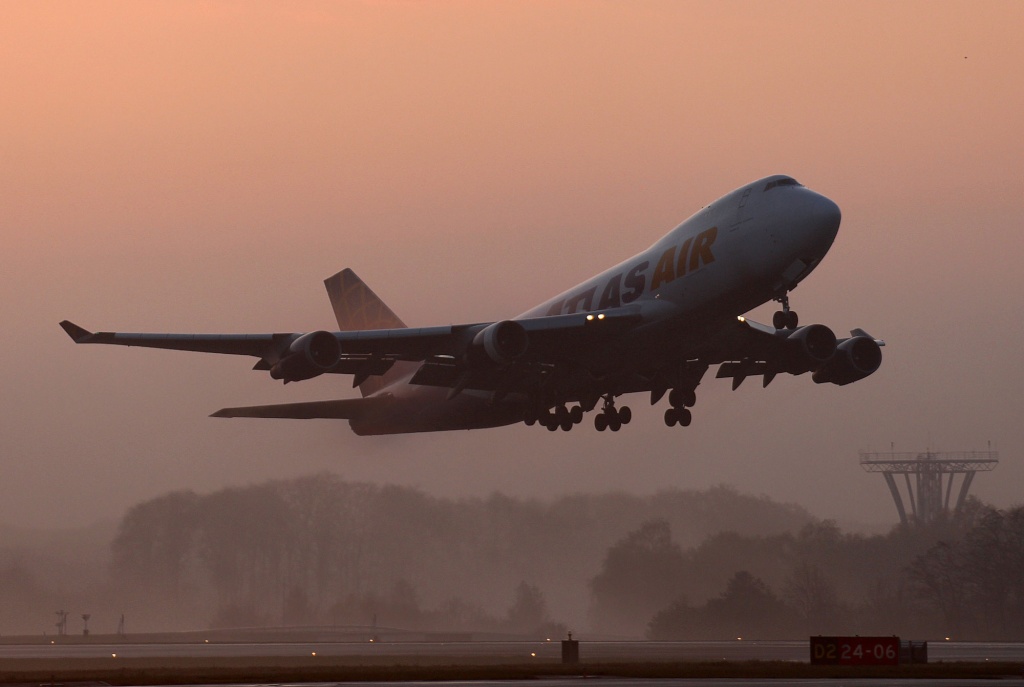 And after the take off of the Luxair Q400 the sun disappeared.